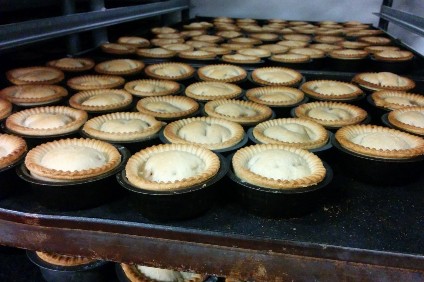 Our take: 2 Sisters acquired Holland's Pies seven years ago with Northern Foods takeover... | ---------------
2 Sisters Food Group has refused to be drawn on a report it is preparing the ground to sell Holland's Pies, a claim the UK food giant described as "rumour and speculation".
The Sunday Times June 10 reported 2 Sisters had hired corporate finance house Clearwater International to run a process to sell Holland's Pies, a business the manufacturer attained when it acquired fellow UK company Northern Foods in 2011.
Earlier this month, the founder of 2 Sisters, Ranjit Singh Boparan, became the president of the business' parent company Boparan Holdings, with former Unternehmensgruppe Theo Müller CEO Ronald Kers becoming chief executive.
Since Mr Boparan's move was announced in February, the company has said one of his focuses would be to reduce debts at the business.
It has already sold a clutch of pizza assets - including the Goodfella's and San Marco brands - this year.
In February, The Sunday Times also reported 2 Sisters was looking to offload Irish seafood unit Donegal Catch.
Read the rest of this story from just-food.com...
thumbnail courtesy of just-food.com