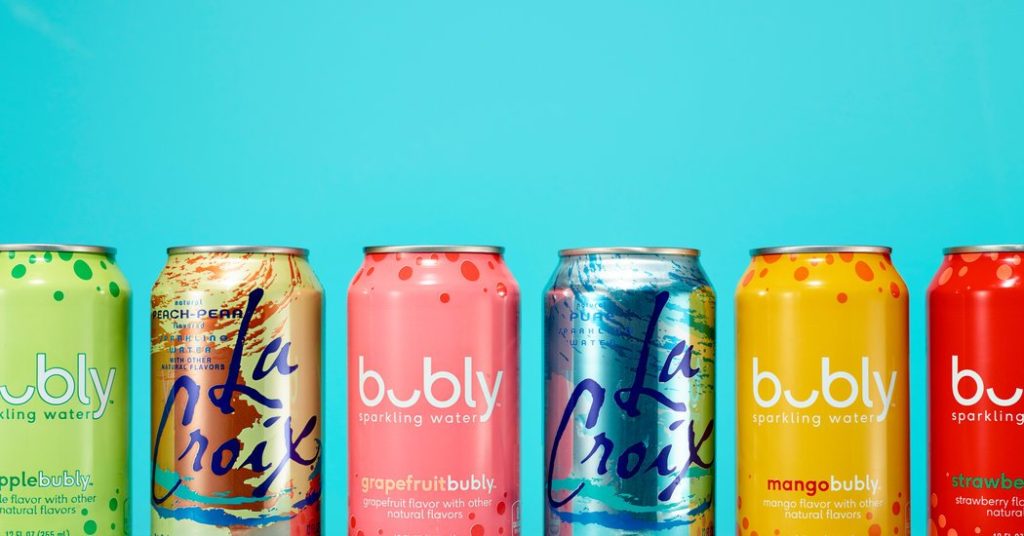 In the 1980s, the big brands battled for dominance in the cola wars. Now, a new fight is emerging: The fizzy water wars. On Thursday PepsiCo is introducing Bubly, a new brand of sparkling water that comes in eight flavors, including apple, strawberry and mango, in brightly colored cans with lowercase lettering and greetings on the pull tabs. ("Hey u!" "yo!")
Bubly marks the most direct attack yet on LaCroix, a brand of flavored sparkling waters that has, in recent years, seen sales soar as it developed a near cultlike devotion among millennials. For PepsiCo, Bubly is a big bet. The beverage and snacks giant will put its formidable marketing and distribution machine behind the rollout.
Bubly will land on shelves this month, and two ads will appear during the Oscars broadcast on March 4. PepsiCo executives say Bubly, with no artificial flavors, sweeteners or calories, fits into its broader corporate initiative to offer consumers healthier snack and beverage products.
But it is also an acknowledgment that sales of carbonated soda are falling as consumers increasingly shun sugary drinks in favor of healthier options, including water.  More...
thumbnail courtesy of nytimes.com