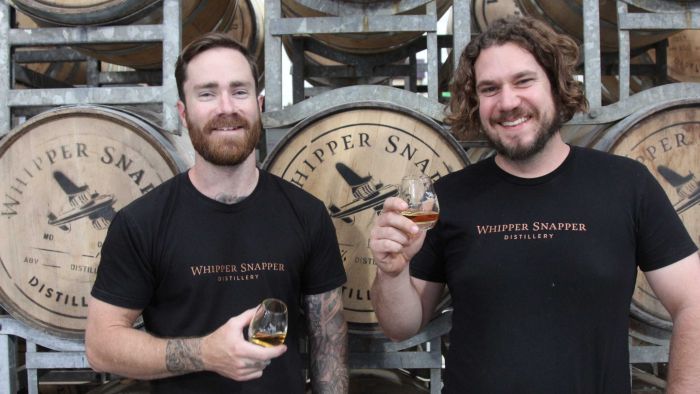 From avocado beer and hemp beer, to chili cider and even quandong gin — brewers and distillers are putting themselves and local growers on the map by adding 'specialty ingredients' to their beverages.
One of the most recent businesses to join the trend in Australia is Perth-based company Whipper Snapper, who is brewing Australia's first quinoa whiskey. The boutique business began brewing the unique spirit a couple of years ago in very small batches of 100 bottles a year.
But brewer Tim Hoskin said now, due to its popularity, they had upscaled production and were set to release their first commercial scale batch of 1,000 bottles next year. "The first 100 bottles sold out in a week," he said.
"The biggest thing that we wanted to do was bring through all that beautiful, nutty, earthiness through to the final whiskey because it's a flavour you don't get in other grains."  More...
thumbnail courtesy of abc.net.au