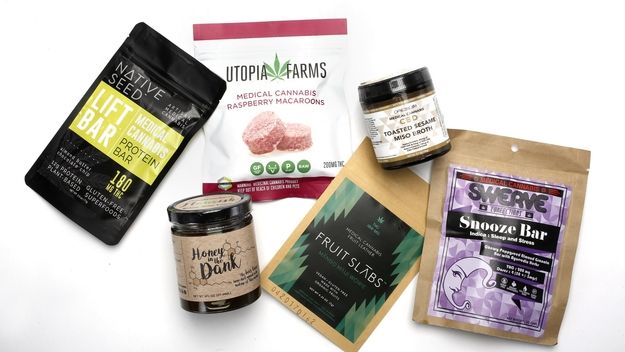 For the first time since legalization sprouted in Colorado in 2014, cannabis is seducing the specialty food makers and marketers serving high-end retailers and well-heeled bellies across the Internet and America.
In November, the Fancy Food Show's parent, the Specialty Food Association (SPA), ranked cannabis number eight of the top-10 food trends to watch in 2018.
"As more states legalize recreational marijuana, the varieties of pot-enhanced food and beverage will increase," the SPA's Trendspotter Panel wrote last November. "Look out for continued interest and acceptance in a host of snacks, treats and beverages with a little something extra."
Shortly after, another pillar of America's mainstream commercial food industry, Nation's Restaurant News, predicted this will be the year restaurants in cannabis-legal states embrace cannabidiol (CBD). CBD is the plant's second most common active ingredient. It does not cause a lift in mood (euphoria) but can treat pain, anxiety and inflammation.
"We're continuing to see the surge," said Kara Nielsen, the Bay Area food-trends... More...
thumbnail courtesy of greenstate.com